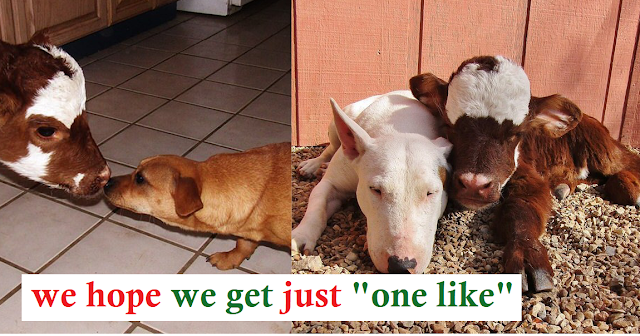 Moonpie is a mini cow that's an absolute cutie pie. She was rescued from an area auction by Janice Wolf and brought to the Rocky Ridge Refuge, which Wolf also runs.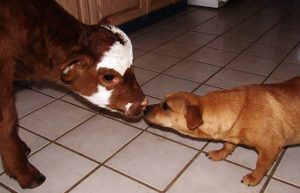 "Babies like that — they don't know an lot how the things are going, they just accept things how they are," Wolf said. It appears Moonpie features a special bond with one particular dog named Spackle, a white bull terrier that took accepted her as soon as she arrived.
Now Moonpie has encountered another mini cow, although she was initially skeptical, she embraced her look-alike as another big dog.