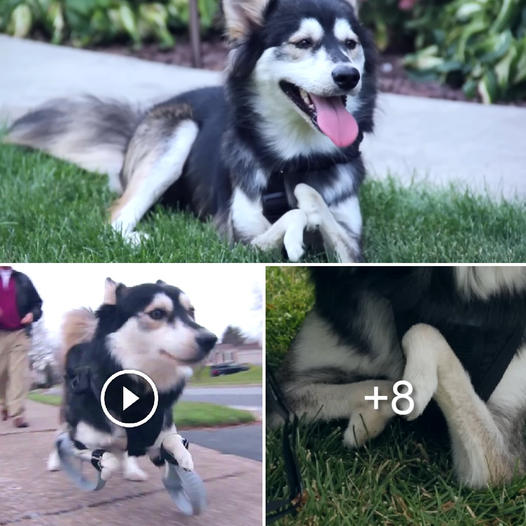 We've all heard about the 3D printer, but we often think of funny and useless things to make, like a comb or a geometric shape. Because spending $2 on a new comb is just too much!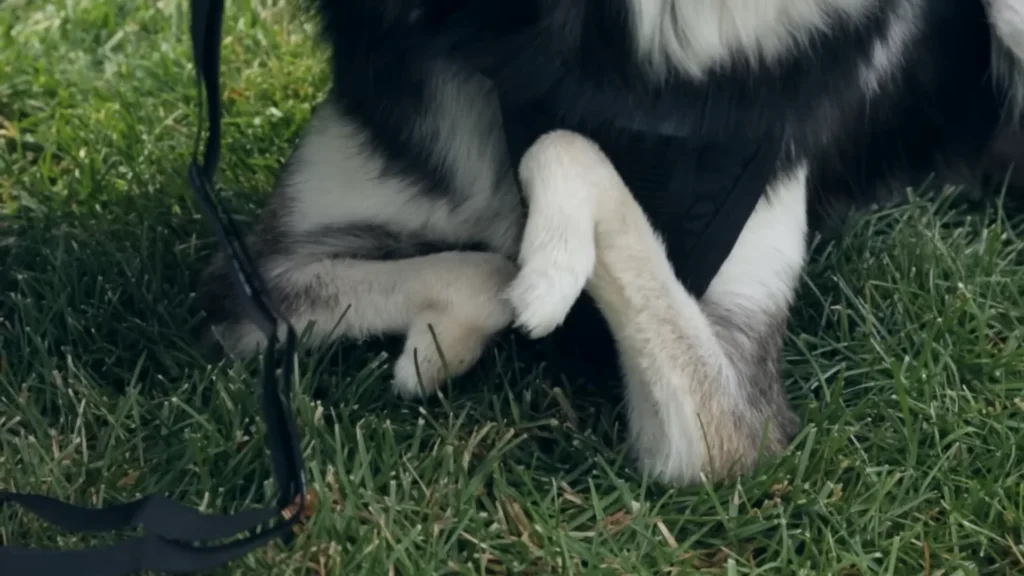 But with the world evolving every day and technology becoming better, faster and more detailed, why not use this 3D printing ability and put it to an amazing use. Well that's exactly what happened with Derby the Dog! He received 3D dog legs. What do we mean? Read the story below to find out more!
Meet Derby the Dog. Derby was born with underdeveloped front limbs. He was a very healthy dog, other than this, and it almost caused him to be put down. His original owners didn't want him anymore and he ended up at the Peace and Paws Dog Rescue Shelter in Hillsborough, NJ.
Luckily, Derby was not put down, but instead was fostered by a woman named Tara Anderson, then eventually adopted by Sherry Portanova. Sherry said, "He has always been the happiest dog I know."
Because of Derby's underdeveloped front limbs, he was not able to run. He could play and be happy, but something was missing. Tara Anderson, director at 3D Systems, heard Derby's story and decided something needed and could be done. 3D Systems specializes in 3D printing so this seemed like a perfect match.
Anderson decided to take Derby in as a foster pet. She did get a wheeled cart for Derby to help him get around a little easier, but she knew that something more could be done to help him. Especially considering what her company had to offer.
The staff at 3D Systems started crafting a custom set of prosthetic legs for Derby. They would help him get around a little more naturally, but would also give him the opportunity to be the energetic pet that he was meant to be.
They tried many different designs to see what would work best for Derby and his needs. They ended up settling on an oval-tread shape that was designed to fit perfectly with Derby's anatomy.
While Anderson was fostering Derby, a wonderful family decided that they wanted to adopt Derby permanently. They decided on this before the prosthetics were complete, and loved him despite his differences. The Portanovas say that Derby was just an all-around happy dog. Sounds like a great fit for their family. Everyone but Derby seemed to know that he was about to get a lot happier!
Derby finally received his prosthetic limbs, and for the first time in his entire life, he was able to experience the joy of running. "It was incredible and emotional the first time we saw him run on his new legs," Sherry says. "Incredible because it was his very first time on them and emotional because he was so excited to be running."
Derby has been very active ever since he received his prosthetic limbs, as you can tell from the video. He moves around constantly and has even started joining his family for a regular run around the block.
"Derby was born with this deformity so he never really knew any different; he was a happy dog," Sherry says. "However, his new legs have allowed him to run on concrete, play with other dogs, and overall be more mobile."
What an amazing use of modern technology, and how great that it was used to help a happy, furry friend. Derby seems extremely happy with his new legs, and it's great that it didn't take him long to get used to this new addition.
Watch Derby experience his 3D dog legs and watch his amazing reaction below: