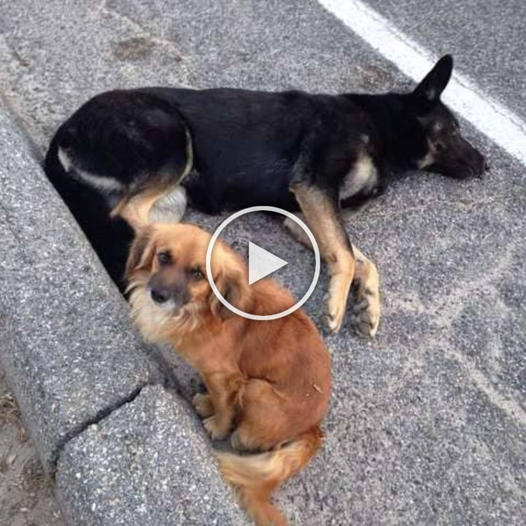 When a German shepherd named Marley was critically injured near highway in Muscoy, California, her best friend, Murphy, sat and guarded her until rescuers came to save her. The two animals patiently waited for hours as cars continued to pass them by, but not a single one stopped to help them.
Thankfully, after several hours, a kind-hearted driver finally stopped to reach out the injured animals, and promptly contacted Faith Easdale, a rescue with Dream Fetchers: Project Rescue. After receiving the call, the rescue quickly went out to save the strays.
"We received a message she was lying on the side of the road," Faith Easdale said. "Marley was in terrible distress and pain and breathing heavily. We weren't even sure if she was going to make it."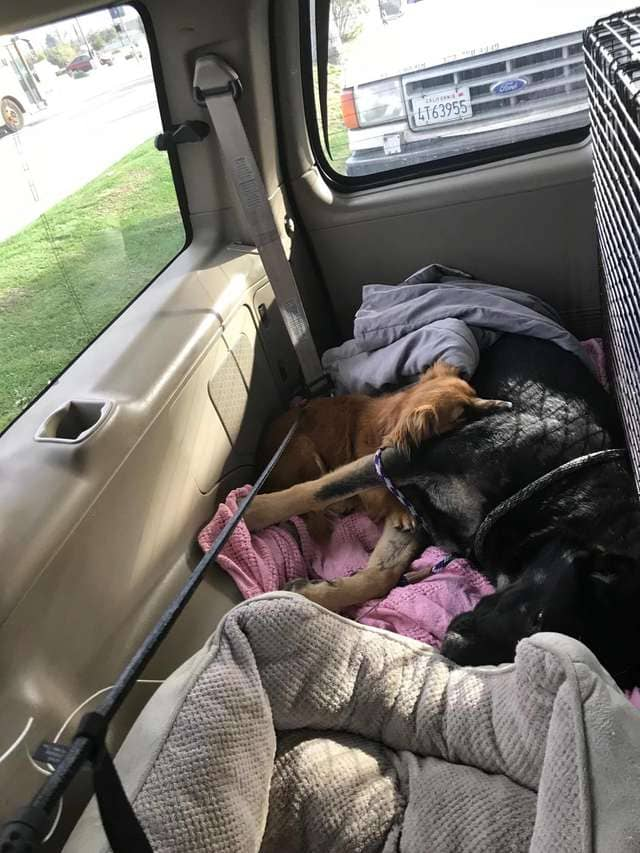 When the rescuers came and lifted Marley into the car, Murphy refused to leave her side. He even got into the car to take care his best friend. Once they were safely in the car, Murphy cuddled up and comforted Marley by placing his head on her big belly.
"She was very heavy and hard to move, but we did it," Easdale said. "Murphy wouldn't leave her side on the street."
The two were rushed to the hospital where Marley's X-ray revealed a number of broken bones and a special surprise – she was pregnant with 11 puppies. Marley was in so much pain, but she gave birth to 11 healthy puppies and provided for them as the most loving mother.
Murphy continued to stay by Marley's side the following days, but he seemed to realize that his friend was in good hands and started to back off a bit. Easdale loved their friendship, so she set to work finding Murphy a forever home.
It would take years, but with the help of her foster mom, vets, and carers, Marley has completely recovered. She and her babies were adopted and moved into a loving home. Murphy also found his forever home, where he is loved and cherished by kind owners. It's a happy ending for all involved!
Please share this touching story to spread love and friendship to everyone around you!