Lola and her mom, Amber Monte, moved into their new house outside of Surrey, England, recently. The Golden Retriever had never lived by any other dogs before, but Loki the Staffordshire Terrier was the first to greet them.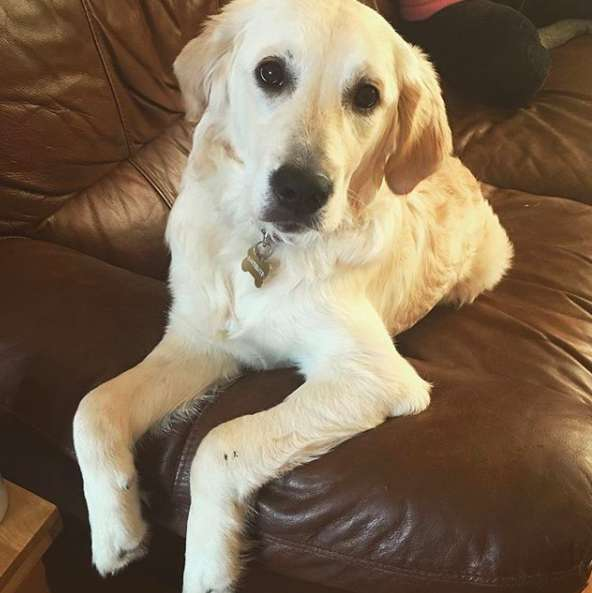 A fence separated the two dogs, but that wouldn't stop them from getting to know each other. If Loki was outside, he'd jump to look over the fence and see if Lola was there. And Lola loved the company of another dog!
Lola is a shy and timid dog who can easily get scared around big dogs while out on walks, so it was kind of a surprise to her mom that she was taking to Loki the way she was. And then Lola started spending her days by the back door whining to go outside with Loki!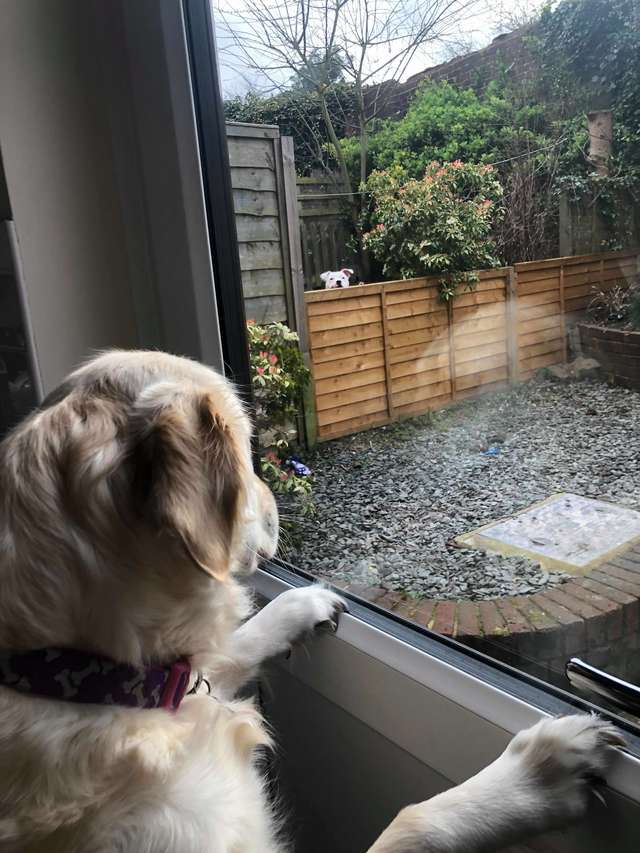 When Mom lets her out, the first thing the dog will do is jump at the fence to see if Loki is out. If he's not, Lola waits right by the fence! Sometimes the owners will come out to see Loki in Lola's yard where they're playing together.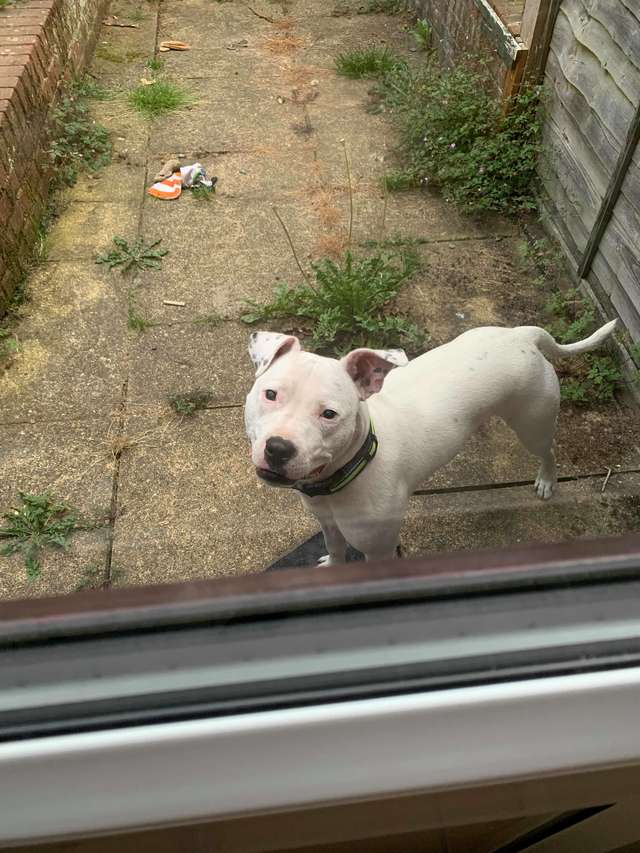 The two dogs are inseparable — you could even say they're in love! Luckily, the owners of both dogs are very understanding of this relationship. It's like something straight out of a fairy tale!
PLEASE GIVE ONE LIKE ON FACEBOOK FOR THIS AMAZING STORY AND SHARE THE ARTICLE WITH YOUR FRIENDS!