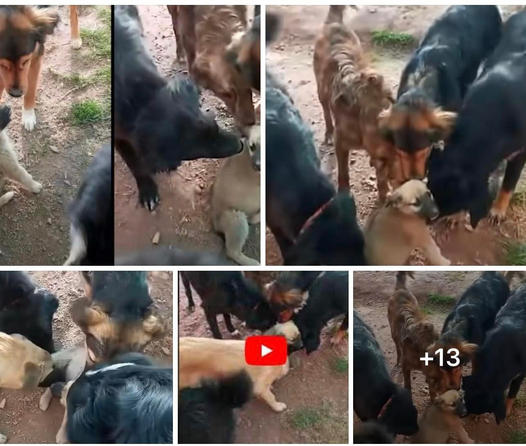 Osito, a young puppy, found himself abandoned by his family and left without a home. Fortunately, Felicia Quispe Arana, the founder of Colitas Sin Techo shelter in Peru, took him in. However, there were concerns about how the young pup would adjust to the older and larger dogs at the shelter.
To everyone's delight, the older dogs welcomed Osito with open paws and showed him the ropes of shelter life. They surrounded him, offering him warmth and companionship, and made him feel right at home. The heartwarming moment was captured on camera and shared with the world, bringing joy and hope to animal lovers everywhere.
Osito quickly made friends with the older dogs, but his time at the shelter was short-lived. A loving forever family soon adopted him, and he now receives all the love and attention he deserves in his new home.
The story of Osito serves as a reminder of the importance of animal shelters and the dedicated individuals who run them. It also highlights the resilience and adaptability of dogs and their ability to form strong bonds with others, regardless of their age or background.
Overall, the heartwarming tale of Osito's journey from being abandoned to finding a loving home is a testament to the power of kindness, love, and the resilience of animals.