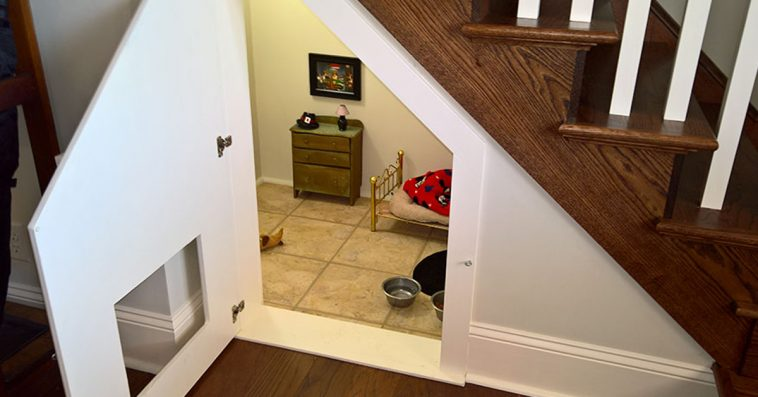 If you are a dog owner, chances are you like to spoil your furry friend with toys, treats and a lot of love, but what this loving dog owner did takes the game to a whole new level.
When Imgur user Fatisbac paid a visit to his aunt Betty's new home, found out that there was a strange tiny door just beneath the stairs, and to his surprise he discovered his aunt created a little cozy room for Poncho, her beloved Chihuahua.
The miniature room featured tiny furniture and miniature decor, with a nice dog bed, a mini-piano, a small rug and even a framed picture of four dogs playing poker.
This space was initially intended to be used just as a dog crate, but after Betty found a doll bed at a thrift store she came up with the funny idea to create a real room for her dog.
Poncho just loves his room, he sleeps there at night and uses it as a shelter whenever he's disturbed by loud noises.
Take a look below to see some pictures of this Harry Potter-style bedroom and to see some reactions from the web.
Here is Poncho's tiny room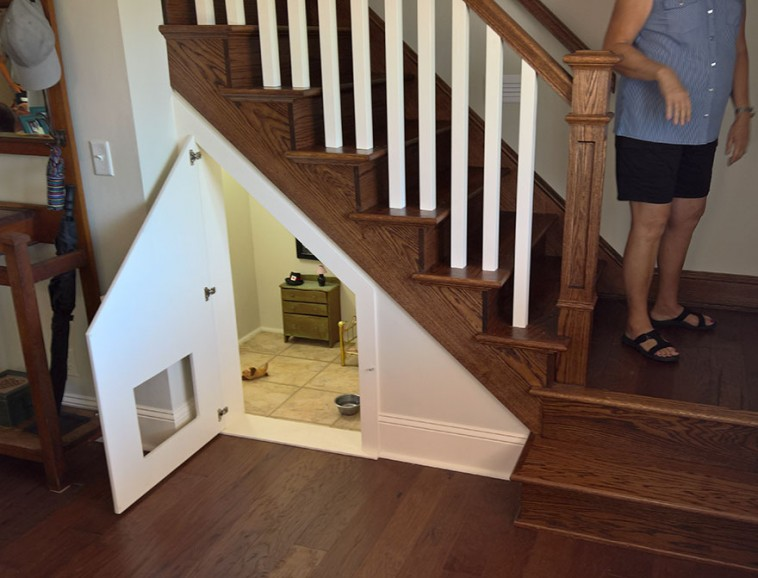 He loves to spend time in his room, and even sleeps there at night
The amount of detail is remarkable
There's even a tiny piano in the corner
And this is Poncho
These are some amused reactions from people on Imgur


People just loved the sombrero detail
Someone hilariously pointed out that a tv is definitely missing

The picture of the dogs playing poker is another detail people loved