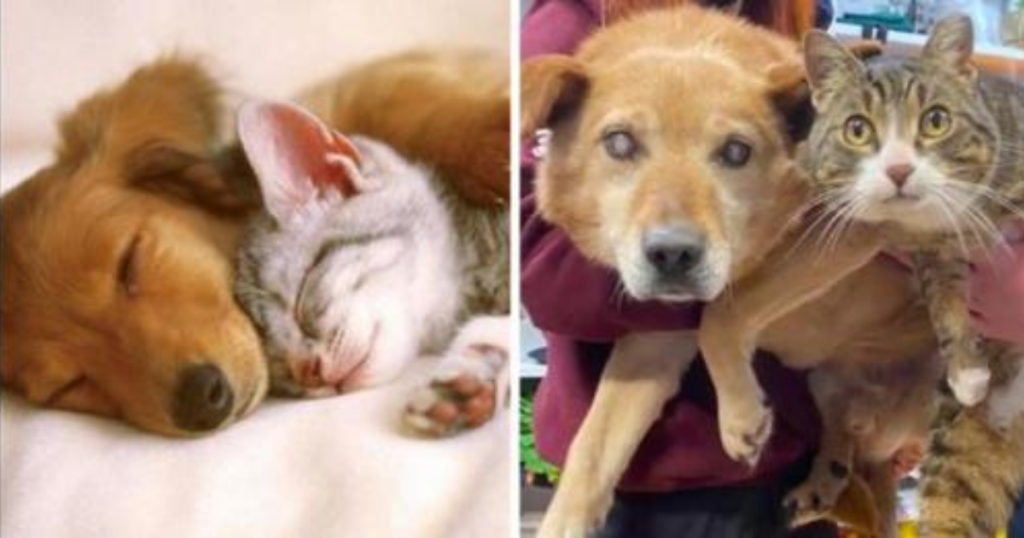 Thanks to the unconditional aid of his own guide, a special cat who became his guide, a blind puppy discovered a way to adjust to his situation.
If you believe that cats and dogs are savage foes that cannot be seen or painted, we have a story for you today that will make you reconsider that cliched notion while also being far from truth.
This is the situation with Spike and Max. The first is a blind puppy who is accompanied by Max, his loyal feline companion.
They're a dynamic team, even tighter than Bonnie and Clyde. They are buddies and conspirators, but the noble pussycat has also made a significant contribution to making his dog's life more tolerable.