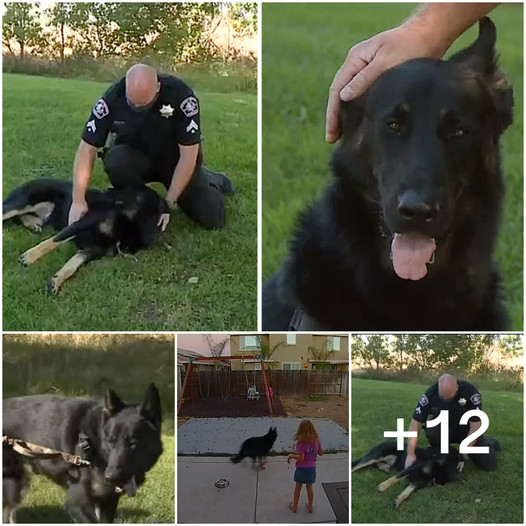 Officers frequently have a special place for pets. We've heard several stories about on-duty cops discovering a dog in need of assistance and providing it a lifelong home.
That was the case for one officer, who happened to come across a black German Shepherd on the job, which turned out to be the beginning of a wonderful friendship.
Officer Daniel Caramello of California's Rancho Cordova Police Department responded to a trespassing report from a nearby business. He first spotted Ronin, a black German Shepherd, there.
According to CBS Sacramento, the officer was told that the dog was thought to belong to another local company, but Caramello subsequently discovered that the firm "had nothing to do" with the canine.
So he began seeking for the black lab's true owner, inquiring with the local SPCA to see whether he had a microchip or an owner who was looking for him. But it soon became evident that Ronin had no place to call home.
Caramello developed an attachment to the stray lab at the same time.
"I was surprised that no one wanted to retain him, especially given his attitude and personality," Caramello told CBS Sacramento. "Something clicked with Ronin for me. "I just fell in love with him from the start."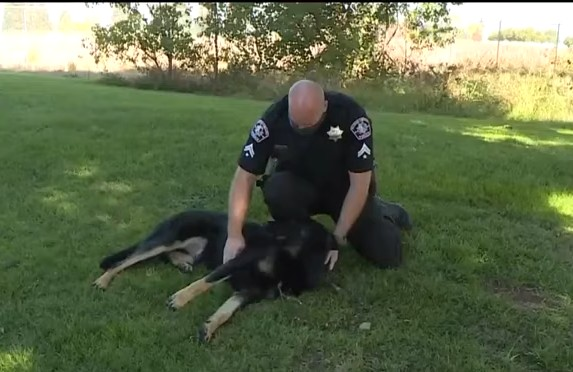 So the cop did the unthinkable: he chose to adopt the dog himself! "I was able and lucky enough to put in an application and adopt Ronin," Caramello explained.
Ronin was taken home by the cop. The dog was apparently terrified at first, and Caramello was concerned about how he would interact with his 9-year-old daughter, who was afraid of canines.
Officer Caramello, on the other hand, stated that his daughter "soon grew to love him as the rest of our family did," and Ronin rapidly warmed up to his new surroundings.
"I look forward to returning home and seeing him every day." Caramello told CBS Sacramento, "He meets me at the door." "He's just a wonderful company."
Officer Caramello, thank you for adopting Ronin! This cop undoubtedly discovered a terrific "partner" who will be at his side for the rest of his life.
Please share this touching tale!