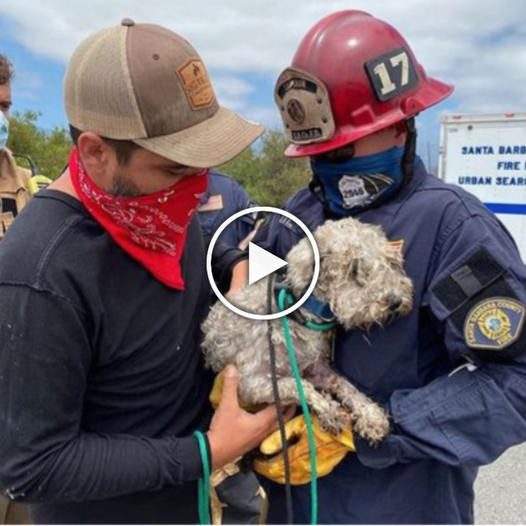 A mixed breed dog named Sophie was discovered on the campus of UC Santa Barbara in California last Thursday, but had been spotted there three days earlier. Emergency services had to launch a desperate rescue operation to save the beloved pet that had been trapped in a sewer for multiple days.
Sophie, a mixed breed dog, had been missing from her home for almost a month. However, emergency services were able to return the pup to her owner after she was discovered on the UC Santa Barbara campus in California on Thursday. A passerby heard barking coming from underground and firefighters were able to coax Sophie to the surface of an 18-inch pipe using a hose to retrieve her from the sewer.
According to the Santa Barbara County Fire Department, it took roughly 20 minutes to rescue a dog named Sophie from an 18-inch drainpipe on the UC Santa Barbara campus. The department revealed in an Instagram post that the dog had been stuck in the pipe for three days and had been spotted on campus before. Fortunately, aside from being dirty, Sophie was found to be healthy after the rescue operation. Firefighters used a hose line to coax Sophie out of the pipe and bring her to safety.

The department shared a picture of Sophie emerging from a hole in the ground, and along with the image, they received numerous comments and likes from social media users expressing their gratitude towards firefighters for their outstanding service. One user even thanked them for saving the little girl, while another appreciated their compassion for their furry family members just as they do for their human ones.