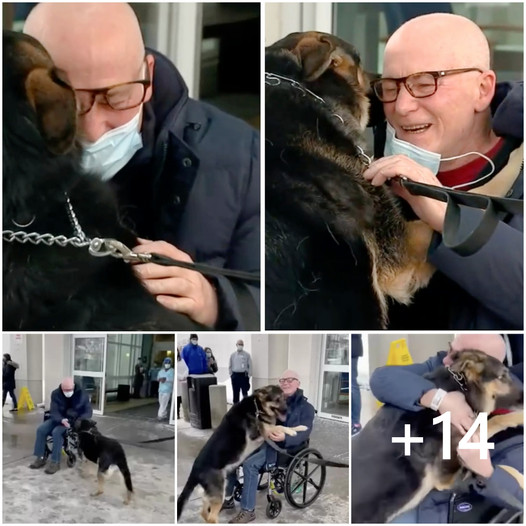 They say that dogs are man's best friend, but Sadie the German Shepherd took her loyalty and love to the next level when she saved her owner's life. It was only a few months after Brian Myers had rescued Sadie from an animal shelter that she repaid his kindness by dragging him to safety when he suffered a stroke.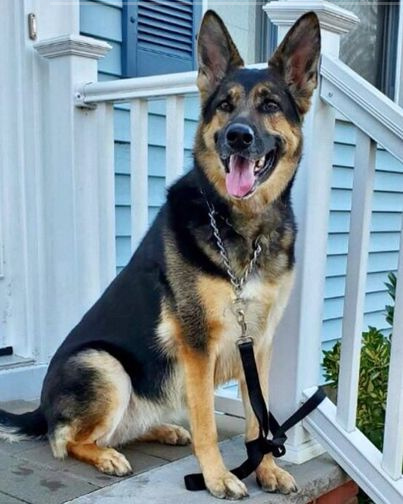 Sadie's journey began at the Ramapo-Bergen Animal Refuge in New Jersey, where she was abandoned and deemed defensive towards men. Heather Centrella, the front office manager at the shelter, knew that Sadie would need an experienced and patient family to take her in. That's when Myers walked in and met Sadie, and the rest is history.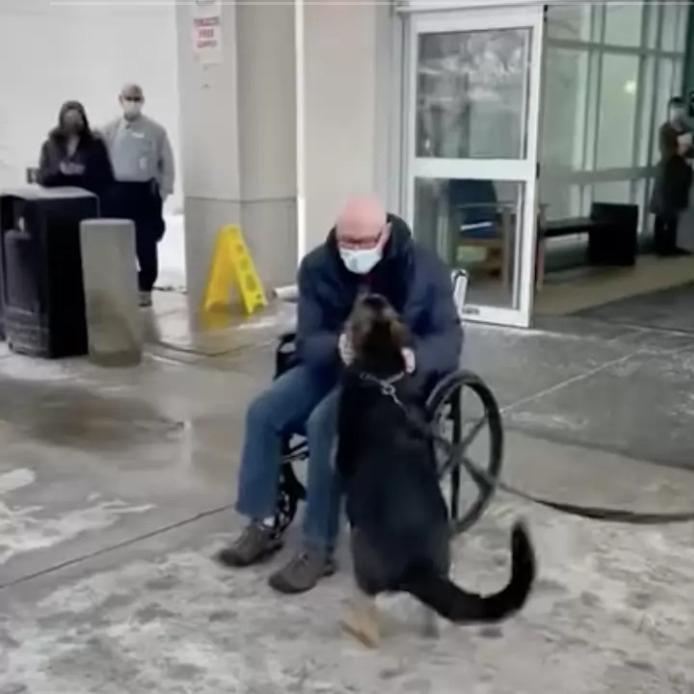 Myers was able to connect with Sadie quickly, and they formed a close bond within minutes of meeting each other. Sadie's initial issues with men disappeared when Myers took her home, and she became a beloved member of his family.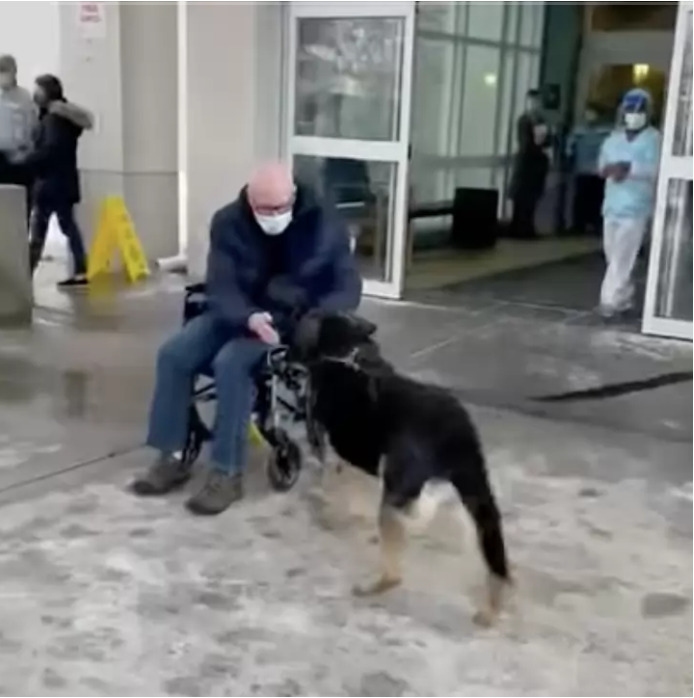 One fateful evening, Myers suffered a stroke and was unable to reach his phone to call for help. Sadie immediately jumped into action, licking his face and barking to get the attention of neighbors. When Myers finally grabbed her collar to steady himself, Sadie did something remarkable. She dragged him across the room so that he could see his phone and call for help.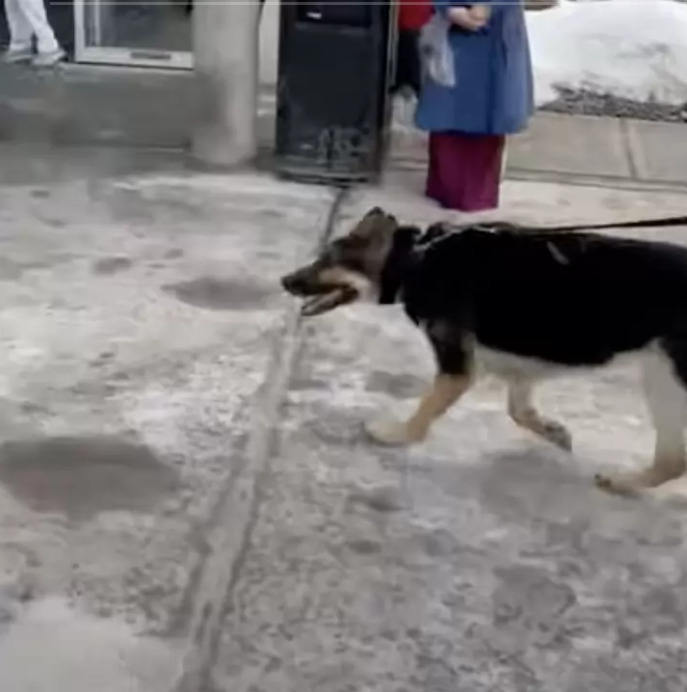 Myers was rushed to the hospital, and it was there that he learned just how much Sadie had done to save his life. Hospital staff credited Sadie with alerting neighbors and helping Myers get the medical attention he needed.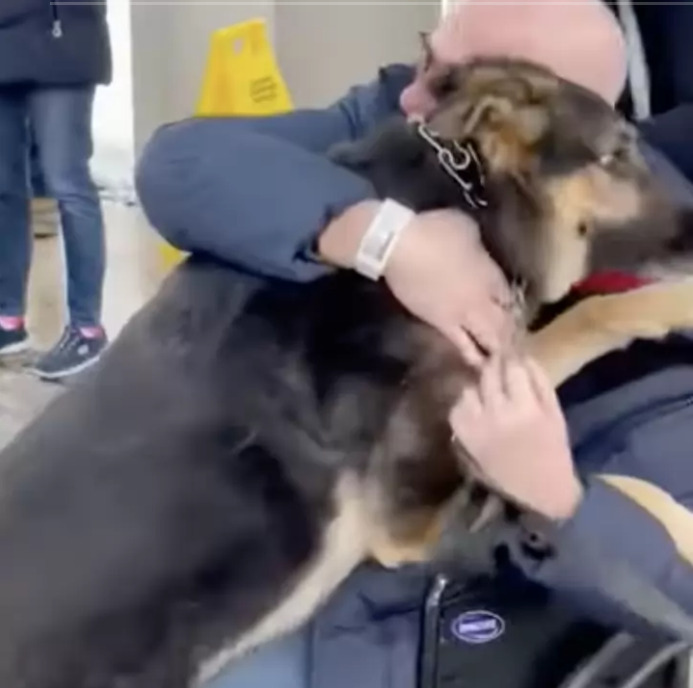 While Myers was recovering in the hospital, Sadie stayed with his family and became an important part of their lives. They FaceTimed regularly, and Myers promised Sadie that he would come home as soon as possible.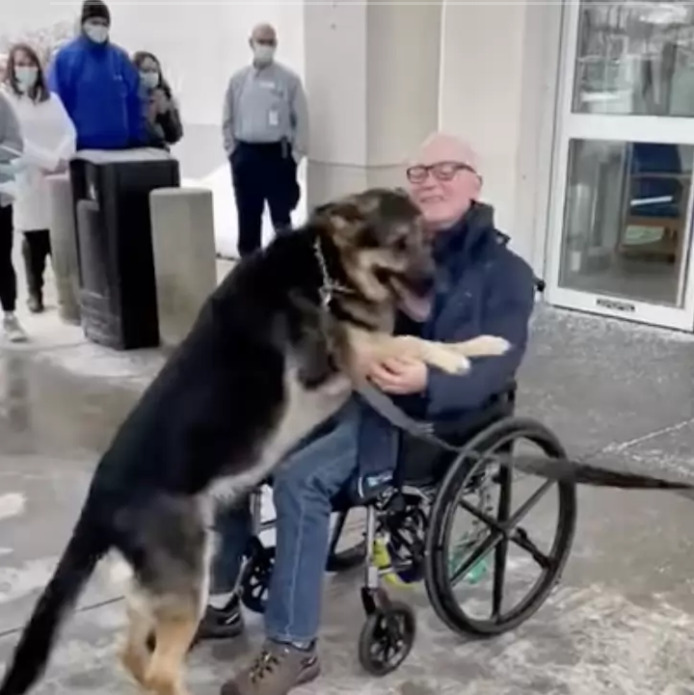 When Myers finally returned home, the reunion with Sadie was emotional and heartwarming. Sadie jumped into his arms and showered him with kisses, and Myers couldn't help but cry tears of joy.
For Myers, adopting Sadie was the best decision he ever made, and he believes that it was meant to be. Their story is a testament to the power of love and the incredible bond that can form between a dog and their owner.