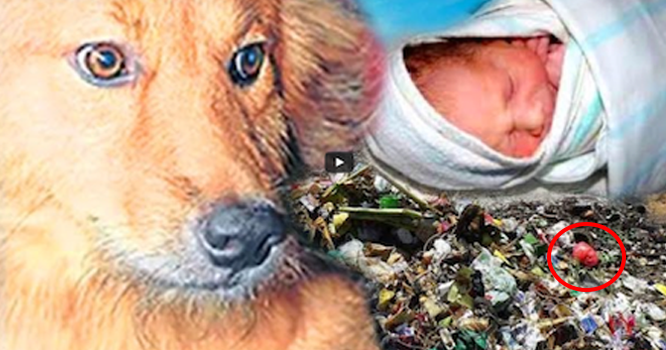 The dog, a Thai Bangkaew named Pui, is known around his community for heading off by himself every day.
But one day, after trotting off from his family home in search of adventure, Pui stumbled across a white plastic bag – with something wriggling about inside.
The dog carefully picked up the bag and took it home to his owner, Gumnerd Thongmak, and barked loudly to get his attention.
His master came outside and, after some persuasion from Pui, looked inside the bag.
There was a tiny baby girl inside.
Gumnerd rushed the baby to a local hospital, where doctors discovered that she had been born prematurely – at around seven months – and weighed just 4 pounds 8 ounces.
After receiving treatment, the tiny tot is now on her way to recovery.
Pui's owner, Poomrat Thongmak, told Thailand's Khaosod newspaper: "It′s lucky that Little Pui found the baby.
"It was a surprise to us, since Little Pui never brought anything home, only barking at strangers when he's out and about.
"It must be destiny that brought us together."
Heroic Pui has been awarded a leather collar and a medal from the Tha Rua district Red Cross Chapter for saving the girl's life.
We guess every dog really DOES have his day!