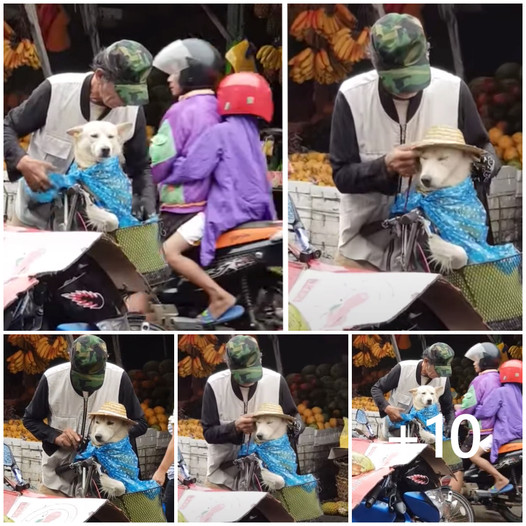 For as long as we can remember, dogs have always been man's best friend. And to thank them for their unconditional love and lifelong companionship, we've always gone out of our way to see that they are properly spoiled! But no matter what we do for them, we can't help but still feel in debt to them.

The relationship between someone and their furry friend is truly special. And the situation you're about to see in the video below is the greatest example of that. An elderly man and his dog get around town on their bike and do everything together. And he always makes sure the dog is pampered!
Before riding off in the rain, he readies his best friend with a raincoat — and it only gets more heartwarming and adorable from there! Up next is the cutest hat to shelter her head and keep her dry. You can tell these two would do anything for each other, and you have to love it!